Hard Wreck Cafe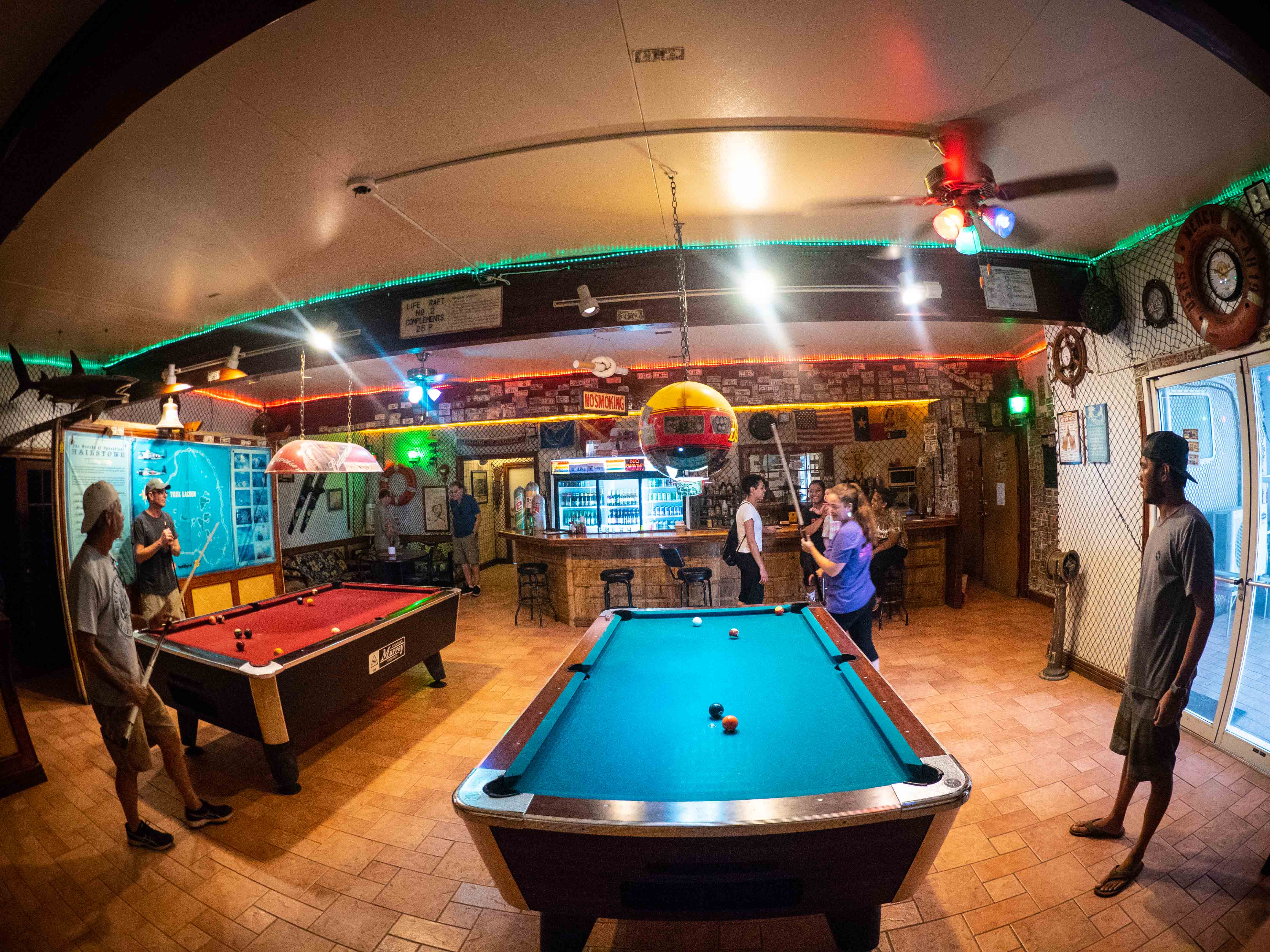 The Hard Wreck Café & Bar is located on the grounds of the Truk Stop Hotel, right next to our restaurant, and has become the gathering place for resident expatriates, local government and business leaders, as well as our island visitors.
The Hard Wreck is a great place to enjoy a pleasant game of pool, your favorite beverage, or the company of old friends or new ones. If you get hungry, order up a fresh pizza with your choice of toppings, a burger with fries, or any number of other great meals from the restaurant to enjoy with your friends.
If you want a quiet or more private evening, take advantage of the Hard Wreck reading room where you can just relax, watch a DVD or play your dive video taken that day, or if you are so inclined, entertain your friends and others with your Karaoke skill.
Whether you are visiting Chuuk to dive, for business, to visit friends, or just traveling the world, a visit to the Hard Wreck Café & Bar is great place to mix and mingle and experience the great hospitality Chuuk has to offer.
Great Times!


2 Pool Tables

Private Karaoke Room

Private Event Room

Fully Stocked Bar

Bartender